Newsletter
                    MERRY CHRISTMAS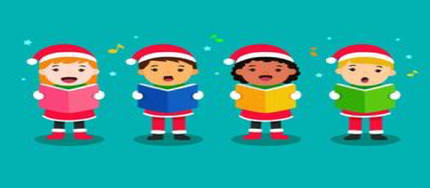 You can also find us on :
 Facebook page:(please check out our FB page for more photos and details)
https://www.facebook.com/pages/Forest-Grove-Childcare-Centre/485660831505764
Please visit the above and pass on to family and friends and your comments will be most welcome.
Welcome to ABALONE , MARLOW and families who have joined us this month – please feel free to ask any questions you may have; we are sure you will enjoy your time at the Centre.
____________________________________________________________________________________
Important dates to remember
Centre closed  on :
CHRISTMAS BREAK – DECEMBER 2017 :
As in the past years, the Centre will be closed over Christmas and New Year as follows :
MONDAY 18TH DECEMBER 2017 TO MONDAY 1st JANUARY 2018
(Centre reopens on TUESDAY 2nd January 2018)
_______________________________________________________________________________________
Christmas Concert Tuesday December 12th at 5:00pm .
The concert will be held in the Infant and Toddler room upstairs starting with the children's concert at 5:00pm then moving into a pot-luck dinner. A sign-up sheet for the pot-luck is by the sign in sheets for parents to add what they would like to bring.
Pajamas Day -  Friday December 15th (LAST DAY)
-Please send your child in their favourite PJ's this day, we will be serving a special treat for snack for pajama day!
Infant Toddler
In November, we continued the theme of Fall , fallen and changing colour of leaves  etc. We also covered Remembrance Day and made related crafts to take home.
As we move into December the children will be making some adorable Christmas crafts and practicing for their parts in the Christmas Concert, Jingle Bells and others .Parents feel free to practice these songs with your children.
We will also continue the theme of Friendship over Christmas and New Year which is just the right time for giving, caring and sharing.
Daycare Montessori
We continue with the FALL theme and cover related activities eg dressing for fall, falling leaves etc. We also learnt about REMEMBRANCE DAY and made crafts to take home.
In November, we continued with the Fun Family Phonics program , covering the letters  E,F,G,H;  please encourage your children to sing the weekly letter song- eg this week is letter A- 'A' say a 'A' says a apple on the tree says a, a, a.  Every Wednesday will be show and tell; for show and tell we encourage children to bring objects that start with the sound of the week. We will continue the letters in January 2018.
Now we move into the busiest month of the year December, during this month the theme will be Christmas, Family and Friends. Children have already started practicing their songs for the Christmas Concert (Santa, Jingle Bell ,  O Canada, Rudolph ..) and festive songs in other languages too !!
We will also continue this year's theme 'all about me and my friends' – as we celebrate the holidays and emphasise caring and sharing which is particularly relevant at this time of the year.
Finally as we say goodbye to the year 2017, we would like to thank all the parents and children for their support and look forward with excitement to the New Year 2018.

*** HAPPY HOLIDAYS AND A VERY HAPPY NEW YEAR  ***