Newsletter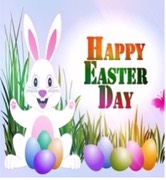 HAPPY RAMADAN                              APRIL 13 – MAY 12                                                
HAPPY VAISHAKI
You can also find us on :
Facebook page:(please check out our FB page for more photos and details)
https://www.facebook.com/pages/Forest-Grove-Childcare-Centre/485660831505764
Please visit the above and pass on to family and friends and your comments will be most welcome 
___________________________________________________________________________
DATES TO REMEMBER:
Centre closed :
 EASTER FRIDAY 2 APRIL 2021
 EASTER MONDAY 5 APRIL 2021
(Centre re-opens Tuesday 6 April 2021)
VAISAKHI – Tuesday 13 April 2021 (Harvest Festival celebrated by Sikhs)
RAMADAN – APRIL 13 -MAY 12 (Muslim month of fasting)
___________________________________________________________
Infant Toddler AND  Daycare Montessorri    
In March the theme was SPRING , the changing weather and the blooming flowers through books, songs , arts etc. Within this theme the Infant and Toddler programme explored Farm Animals; the 3-5 programme
explored Land Animals.
During April we will continue the theme of Spring , extending it to talking about birds insects and butterflies etc.
In April we will also celebrate Easter through songs and making Easter bunnies and Easter eggs – look out for these Easter Baskets coming home.
We will also continue the theme of Friendship learning about kindness and caring for each other.
Having introduced the Fun Family Phonics (working on letters) since January, we will explore more letters in April.
We will also continue this year's theme 'all about me and my friends' –  recognizing and respecting different  cultures and value
We will also continue to work on the following class rules at the outset and parents please help us by encouraging the same at home.
We will continue to talk about  Stay Safe and Healthy :
We will be encouraging children to stay safe and healthy doing various indoor and outdoor activities during the day.

We will also continue to work on the six steps of hand washing as suggested by the Ministry.

Please encourage children to bring healthy and nutritious lunch and snacks at the Centre.

We will also encourage children to drink water throughout the day.

Feel free to talk to Gulzar if you have any questions
NOTE : REMINDERS TO ALL OUR PARENTS:
1. Please ensure your child has indoor shoes which they change into when they arrive at the Centre and which stay at the Centre when leaving.
2. Please have a change of clothes at the Centre , in case they are needed.
3. Please label all you food containers. (note also: as you are aware, ours is a 'NUT-FREE' Centre.)
4. PLEASE LET US KNOW YOUR PICK UP AND DROP OFF TIME SO AS TO AVOID TOO MANY PARENTS AT ANY  ONE GIVEN TIME  .  ALSO WE ENCOURAGE PARENTS TO FOLLOW THE PRACTICE OF SOCIAL DISTANCING AS MUCH AS POSSIBLE.
STAFF WILL KEEP CHILDREN READY FOR PICK UP.
5. Please inform us immediately if there are any changes eg address, telephone, contacts.
6. Please ensure you have all your child's belongings when you are leaving and take home their work etc.
7. Please inform us as early as possible (by 9am – would be great) if your child is not attending the Centre that day.
8. May we also suggest that you drop-off your child and leave soon thereafter. This makes the transition much easier and  conducive to a good start to the day, both for the staff and the children.
9.  We are not warming up food at the Centre currently. Please send sandwiches and non warm-up food items for snack  and lunch
Public Health Guidance for Child Care Settings
Child care safety guidance for parents, operators and staff.
Last updated: February 18, 2021
Child care settings are low risk settings for COVID-19. This is because there are effective health and safety measures in place, and most people in the setting (young children) are unlikely to be infected with COVID-19.
The Public Health Guidance for Child Care Settings was updated in February 2021. Key changes include:
Updated daily health checks for adults and children

Increased detail on cleaning and disinfection

Revised guidance on when masks should be worn by adults
For more details about any of the following information, please refer to the Public Health Guidance for Child Care Settings document.