Newsletter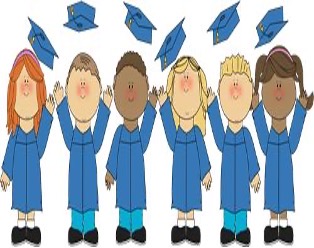 Facebook page:(please check out our FB page for more photos and details)
https://www.facebook.com/pages/Forest-Grove-Childcare-Centre/485660831505764
Please visit the above and pass on to family and friends and your comments will be most welcome
__________________________________________________________________
DATES TO REMEMBER:
 FATHER'S DAY : SUNDAY 20 JUNE 2021
 FRIDAY – 25 JUNE 2021 – MONTESSORI  GRADUATION DAY – 4pm  (Children only)
 CENTRE CLOSED :     CANADA DAY :  THURSDAY 1ST JULY 2021 
 (Centre re-opens FRIDAY  2ND July 2021)
Please let us know of your plans during the coming months eg vacation etc so that we may plan accordingly.
Please let Gulzar know the details as soon as you can-thank you.
-------------------------------------------------------------------------------------------------------------------------------------
This time of the year, remember also to apply sunscreen  to your child BEFORE coming to the Centre . Also send a hat and appropriate clothing and footwear for walking to and playing at the surrounding parks. We will be taking optimum  advantage of the good weather we get and if all goes well we will endeavour to have a WATER DAY every Friday  - so please leave some appropriate extra clothing at Centre for your child.
Welcome to NOAH, STEFAN AND YOUSIF   and families who joined us– please feel free to ask any questions you may have; we are sure you will enjoy your time at the Centre.
___________________________________________________________________________________
We would like thank you all during this challenging time. Please stay safe and follow the Health Guidelines and protocols so that we keep every one safe and well at the Centre . Please do not bring your child to the Centre if they show any symptoms at all – see the COVID POLICY AND GUIDELINES for further details.
Infant Toddler AND  Daycare Montessorri    
In May we expanded on the theme of birds, insects and butterflies we started in April - please continue to discuss this topic with your children at home.
In June we will expand on general theme of Nature and cover SEED TO PLANT and FLOWERS – looking at  the 'life cycle' of a flower
We will , of course , celebrate Father's Day by making cards and gifts for the fathers. The display boards in the classroom reflect our activities in the classroom and look out for cards/gifts coming home
GRADUATION :
As the Montessori program comes to end, in June, we will have a GRADUATION DAY on FRIDAY
 25TH JUNE  2021 at 4 pm in the Montessori classroom with only the children only.  We are sorry parents cannot participate this year due to COVID restrictions but we will try to, if we can , to make arrangements so that parents may participate virtually.
As well we continue the Fun Family Phonics. The childrens' writing skills are coming along well and the next  month will be focusing on further developing these skills. Children are also covering numbers upto one hundred.
 We will also continue the theme of Friendship learning about kindness and caring for each other including staying safe and recognizing different culture and values.
 We will also continue to work on the following class rules at the outset and parents please help us by encouraging the same at home.
 We will continue to talk about  Staying Safe and Healthy :
We will be encouraging children to stay safe and healthy doing various indoor and outdoor activities during the day.

We will also continue to work on the six steps of hand washing as suggested by the Ministry.

Please encourage children to bring healthy and nutritious lunch and snacks at the Centre.
We will also encourage children to drink water throughout the day.

Feel free to talk to Gulzar if you have any questions
NOTE : REMINDERS TO ALL OUR PARENTS:
Please ensure your child has indoor shoes which they change into when they arrive at the Centre and which stay at the Centre when leaving.
Please have a change of clothes at the Centre , in case they are needed.
Please label all you food containers. (note also: as you are aware, ours is a 'NUT-FREE' Centre.)
PLEASE LET US KNOW YOUR PICK UP AND DROP OFF TIME SO AS TO AVOID TOO MANY PARENTS AT ANY  ONE GIVEN TIME  .  ALSO WE ENCOURAGE PARENTS TO FOLLOW THE PRACTICE OF SOCIAL DISTANCING AS MUCH AS POSSIBLE.     STAFF WILL KEEP CHILDREN READY FOR PICK UP.
Please inform us immediately if there are any changes eg address, telephone, contacts.
Please ensure you have all your child's belongings when you are leaving and take home their work etc.
Please inform us as early as possible (by 9am – would be great) if your child is not attending the Centre that day.
May we also suggest that you drop-off your child and leave soon thereafter. This makes the transition much easier and  conducive to a good start to the day, both for the staff and the children.
We are not warming up food at the Centre currently. Please send sandwiches and non warm-up food items for snack  and lunch