Newsletter
Note Regarding COVID-19:

We are continuing to monitor the situation closely and are being guided by the Ministry of Children and Family Development and will keep the parents informed and updated.

PLEASE NOTE THE FOLLOWING FROM THE PROVINCIAL HEALTH OFFICER, DR. BONNIE HENRY :

Dr. HENRY ADVISES AGAINST NON ESSENTIAL OUTSIDE OF CANADA INCLUDING THE USA. INDIVIDUALS WHO DO TRAVEL ARE ASKED TO SELF-ISOLATE (e.g. STAY AWAY FROM WORK ,SCHOOL  etc) FOR 14 DAYS UPON YOUR RETURN TO B.C. .



 HAPPY St. PATRICK'S DAY
____________________________________________________________________________________
DATES TO REMEMBER:
Best wishes to people who are celebrating the following in March :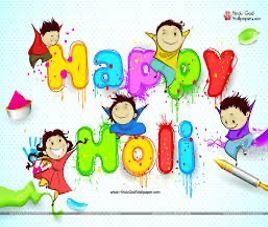 HOLI – ANNUAL HINDU FESTIVAL OF COLOURS -  TUESDAY 10TH MARCH 2020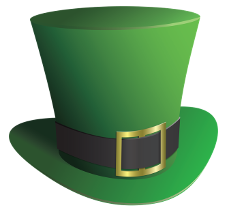 St. PATRICK'S DAY – TUESDAY 17 MARCH 2020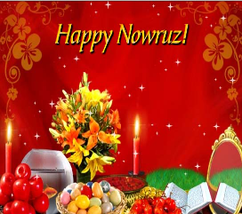 NOWROZ – PERSAIN NEW YEAR – SATURDAY 21st MARCH 2020
_______________________________________________________________________________________
Infant Toddler
In February the Winter theme continued. In addition we made art and crafts for Valentine Day and Family Day. We hope you enjoyed the art and craft the children made.
In March the theme will be SPRING , the changing weather and the blooming flowers through books, songs , arts etc.
We will also continue the theme of Friendship learning about caring and sharing .
Daycare Montessori
In February , we continued the theme for Winter. In addition we made art and crafts for Valentine Day and Family Day. We hope you enjoyed the poster boards in the classroom.
In March , apart from learning about Spring and all the changes it brings we will be making art and craft for St Patrick's Day .
We will also continue with Fun Family Phonics program , covering the letters S, T, U ,V . Please encourage your children to sing the weekly letter song- eg if the letter is 'A' say a 'A' says a apple on the tree says a, a, a.  Every Wednesday will be show and tell; for show and tell we encourage children to bring objects that start with the sound of the week.
We will also work on being nice to each other in the classroom and being kind with our hands and words.
ALSO continuing will be another theme of the month - Healthy Eating :
The goal of the month and for the year 2020 will be to promote  healthy eating and nutritional habits in children.
Please encourage children to bring healthy and nutritious lunch and snacks at the center.  
We will be also encourage children to drink water through out the day.
Please refrain children from bringing any kind of juice at the center.

Feel free to talk to staff if you any questions
____________________________________________________________________________________
NOTE : REMINDERS TO ALL OUR PARENTS:
1. Please ensure your child has indoor shoes which they change into when they arrive at the Centre and which stay at the Centre when leaving.
2. Please have a change of clothes at the Centre , in case they are needed.
3. Please label all you food containers and let us know if any food needs to be heated (note also: as you are aware, ours is a 'NUT-FREE' Centre.)
4. Please arrive on time especially if your child is attending the Montessori – this helps keep disruption to the minimum.
5. Please inform us immediately if there are any changes eg address, telephone, contacts.
 6. Please ensure you look at your child's cubby when you are leaving and take home their work etc.
  7. Please inform us as early as possible (by 9am – would be great) if your child is not attending the Centre that day.
  8. May we also suggest that you drop-off your child and leave soon thereafter. This makes the transition much easier and                                            conducive to a good start to the day, both for the staff and the children.
We will continue to work on the following class rules at the outset and parents please help us by encouraging the same  home. .