Newsletter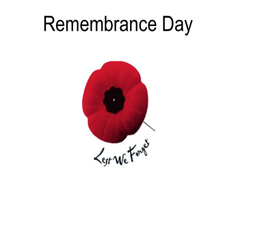 You can also find us on :
 Facebook page:(please check out our FB page for more photos and details)
https://www.facebook.com/pages/Forest-Grove-Childcare-Centre/485660831505764
Please visit the above and pass on to family and friends and your comments will be most welcome
_________________________________________________________
Please note the following :
CENTRE CLOSED AS FOLLOWS :
1. WEDNESDAY 11th NOVEMBER 2020   - REMEMBRANCE DAY
   (REOPENS THURSDAY 12th NOVEMBER 2020)
 2. CHRISTMAS CLOSURE (SAME AS BURNABY SCHOOL DISTRICT) 
MONDAY 21st DECEMBER 2020 TO FRIDAY 1st JANUARY 2021
(REOPENS MONDAY 4th JANUARY 2021)
__________________________________________________________________________________
Welcome to  FURKAN and family who have joined us. We are sure you will have an excellent time at the Centre and please do not hesitate to ask us any questions.
Latest  Public Health GUIDELINES re COVID
 Daily health checks help make sure nobody comes to school sick. Before sending a child to school, parents and caregivers are responsible for assessing their child for symptoms of illness, like fever, chills, cough, a runny nose or sore throat etc.
 
If your child has any symptoms, they must not go to Centre. . An up-to-date list of symptoms is available at:
 http://www.bccdc.ca/health-info/diseases-conditions/covid-19/about-covid-19/symptoms.
Extra health and safety measures like health checks, and increased cleaning will reduce the spread of COVID-19 and help keep us safe.
Learn more: http://backtoschool.gov.bc.ca/
COVID 19: Public Health Guidance for Childcare Settings
http://www.bccdc.ca/Health-Info-Site/Documents/COVID19_PublicHealthGuidanceChildcareFacilities.pdf
If you're ill – stay at home.
Staying Home When Sick and When New Symptoms Develop
 Staying home when sick is one of the most important ways to reduce the spread of communicable diseases, including COVID-19. This is why it is important for anyone who is sick to stay home. Staff or children who are experiencing symptoms of a previously diagnosed health condition do not need to stay home and should not be required to provide a doctor's note to attend a child care facility.
Children and child care providers should stay at home when new symptoms of illness develop, such as:
Fever
Chills
Cough 
Difficulty breathing (in small children, this can look like breathing fast or working hard to breathe)
Loss of sense of smell or taste
Nausea or vomiting 
Diarrhea
For mild symptoms without fever, children and staff members should stay home and monitor symptoms for 24 hours. If symptoms improve and the child/staff member feels well enough, they can return to the child care facility without further assessment or doctor's note. If symptoms include fever or difficulty breathing, or if symptoms last for more than 24 hours or get worse, seek a health assessment by calling 8-1-1 or a primary care provider. If a COVID-19 test is recommended as a result of the health assessment, selfisolate while waiting for results (see information on how results are provided here). 
If the COVID-19 test is positive, self-isolate and follow the direction of public health. 
If the COVID-19 test is negative, return to the child care facility once well enough to participate. 
If a COVID-19 test is recommended but not done, self-isolate for 10 days after the onset of symptoms and return when feeling well enough to participate

. 

If you are unsure, call 8-1-1 for advice. 

See the BCCDC website for more information on when to seek
Please encourage your child to practice the following:
Six steps to proper handwashing
Wet hands with warm running water.

Apply a small amount of liquid soap. Antibacterial soap is not required.

Rub hands together for at least 20 seconds (sing the ABC's). Rub palms, backs of hands, between fingers and  under nails and creating a lather.

Rinse off all soap with running water.

Dry hands with a clean, disposable towel.

Discard the used towel in the waste container.
Children should wash their hands…
When they arrive at the centre and before they go home

Before eating and drinking

After a diaper change, using the toilet

After playing outside or handling pets

After sneezing or coughing into hands

Whenever hands are visibly dirty.
__________________________________________________________________________
Infant Toddler AND  Daycare Montessorri    
In October ,within the overall theme of Fall, the children made wonderful art decorating the Infant Toddler room including hand print leaves in fall colours of red, orange, yellow and brown. In addition, we  enjoyed Thanksgiving and Halloween activities! (please see the pictures on our fb page)
In November , we will continue with Fall and all the changes it brings. We will do some activities with nature in mind and learn more about colours surrounding us.
We will make POPPIES for Remembrance day which the children will bring home.
Autumn (also called fall) is one of the four seasons of the year and is the time of year that transitions summer into winter. Along with the tree leaves changing color, the temperature becoming colder, plants stop making food, animals prepare for the long months ahead, and the daylight starts growing shorter.
Please send them with appropriate dressing and footwear in order to have a safe and rewarding experience when exploring  outside .
We will continue to talk about  Stay Safe and Healthy :
We will be encouraging children to stay safe and healthy doing various indoor and outdoor activities during the day.

We will also continue to work on the six steps of hand washing as suggested by the Ministry.

Please encourage children to bring healthy and nutritious lunch and snacks at the Centre.

We will also encourage children to drink water throughout the day.

Feel free to talk to Gulzar if you have any questions.
NOTE : REMINDERS TO ALL OUR PARENTS:
Please ensure your child has indoor shoes which they change into when they arrive at the Centre and which stay at the Centre when leaving.

Please have a change of clothes at the Centre , in case they are needed.

Please label all you food containers. (note also: as you are aware, ours is a 'NUT-FREE' Centre.)

PLEASE LET US KNOW YOUR PICK UP AND DROP OFF TIME SO AS TO AVOID TOO MANY PARENTS AT ANY  ONE GIVEN TIME  .ALSO WE ENCOURAGE PARENTS TO FOLLOW THE PRACTICE OF SOCIAL DISTANCING AS MUCH AS POSSIBLE.

STAFF WILL KEEP CHILDREN READY FOR PICK UP.

Please inform us immediately if there are any changes eg address, telephone, contacts.

Please ensure you have all your child's belongings when you are leaving and take home their work etc.

Please inform us as early as possible (by 9am – would be great) if your child is not attending the Centre that day.

May we also suggest that you drop-off your child and leave soon thereafter. This makes the transition much easier and conducive to a good start to the day, both for the staff and the children.

We are not warming up food at the Centre currently. Please send sandwiches and non warm-up food items for snack  and lunch.