Newsletter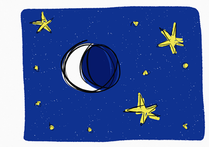 You can also find us on :
 Facebook page:(please check out our FB page for more photos and details)
https://www.facebook.com/pages/Forest-Grove-Childcare-Centre/485660831505764
Please visit the above and pass on to family and friends and your comments will be most welcome.
Welcome to TOTO , RAZAN , ISOBEL and families who have joined the Centre. We hope you have a wonderful time at our Centre and please free to ask any questions you may have.
____________________________________________________________________________________
DATES TO REMEMBER:
SUNDAY 16th JUNE 2019 -  FATHER'S DAY
TUE/WED 4/5 JUNE 2019 – EID AL-FITR (Muslims celebrating the end of the month of Ramadan)
WEDNESDAY – 19th JUNE 2019 – MONTESSORI  GRADUATION DAY – 5pm  ( POT LUCK to follow
Centre  Closed  -  Monday 1st July 2019  (*reopens Tuesday 2nd July 2019)
Please let us know of your plans during the coming months eg vacation etc so that we may plan accordingly. There is a board at the sign-in desk where you can put down the details.
This time of the year, children should bring in sunscreen ( remember also to apply sunscreen  to your child BEFORE coming to the Centre) ,a hat and appropriate footwear for walking to and playing at the surrounding parks. We will be taking optimum  advantage of the good weather we get and if all goes well we will endeavour to have a WATER DAY every Friday  - so please leave some appropriate extra clothing at Centre for your child.
Infant Toddler
 During May we continued the theme of Spring , covering different kinds of flowers etc and also celebrated Mother's Day with cards and gifts going home to all the mothers.
In June we will learn about bugs and insects which are seen around this time of the year , through songs and books and also by exploring nature first hand by going for nature walks and experiencing the woods around our Centre
We will , of course , celebrate Father's Day by making cards and gifts for the fathers. Please observe the display boards in the classroom reflecting our activities in the classroom.
As the weather continues to be good we will be spending more time outside in parks nearby and have picnics.
Daycare Montessori
In May we expanded on theme of Space and Planets , which is now completed - please discuss this topic with your children at home. We made crafts  to go home to celebrate Mother's Day .
In June we will be making crafts for Father's Day which will be coming home over the next few days.
We will also concentrate on Nature and learning by actively exploring the surrounding around the Centre – 'AIR FRESH LEARNING' (see below)
As well we will continue the Fun Family Phonics.  The teacher will advise the children as to the weekly show and tell items on Wednesdays.  In the next two months we will be focusing on further developing writing skills, Science and various practical activities also relalted to 'Air Fresh' learning.
We will be spending a lot of time outdoors to take advantage of the good weather so please dress your child appropriately and apply sun screen before coming to the Centre.
As the Montessori program comes to end, in June, we will have a GRADUATION DAY on WEDNESDAY 19th JUNE 2019 at 5 pm  in the Montessori classroom ,with a 'pot-luck' event to conclude the ceremony. There will be a sheet near the sign-in board for parents to register their 'pot-luck' item for the after- graduation celebration.
___________________________________________________________________________________
' WHY air fresh learning ?'
Children thrive in healthy and happy environment. Our aim is to provide healthy and happy environment for children.Experiential education outdoors immerses students in their learning in ways that traditional education models can't. With a holistic, learner-centered focus, students become invested in their education and foster a lifelong relationship with the land, their mentors and classmates, and the community. They are allowed and even encouraged, to push their own boundaries through supported risks, teaching them independence, resilience, and perseverance outside of four walls. Instead of stand-alone subjects taught in a vacuum, skills and lessons are woven together, becoming transferrable across environments and connecting students to the world around them. We draw inspiration from many educators: Maria Montessori, Mihaly Csikszentmihalyi, Ray Mears, Jon Young, Daniel Quinn, Nancy J. Turner, and research in Sweden which indicated positive outcomes like improved social skills, co-ordination and concentration. "We're trying to get away from the 'cotton wool' culture and when we take risks we are learning. But the training is all about helping kids take risks that are reasonable."
Forest schools seek to motivate, engage and inspire children through positive outdoor learning experiences.Children learn new skills and then apply these as they navigate their own learning journeys and develop a deeper connection with nature. It takes a holistic approach to learning and the benefits are intellectual, physical, cognitive and emotional.
Research in Sweden concluded that pre-school children in a forest school setting:
*Had enhanced social and team building skills
*Took fewer days off sick
*Were more able to concentrate
*Had enhanced co-ordination
*Could play independently, for longer and had enhanced self-esteem and confidence
*Were more resilient as they had the opportunity to take risks in a safe, natural environment
*Improved motor skills
*Enhanced language and communication skills
e are very fortunate at Bishops Down in that we have such a rich and varied environment. The children have lots of places where they can explore, get dirty and learn about plants and animals and how to care for them, thus setting the seeds for growth of environmental awareness and responsiveness. We have access to a woodland walk, a pond, growing gardens, outdoor classroom and a magical ancient woodland, managed by the Woodland Trust, on our doorstep.
The children will need to be appropriately dressed for the weather:
Every visit they will need trousers, long sleeve tops and wellies, trainers or walking boots.
If it is wet then children will need a waterproof jacket, waterproof trousers and wellies and for the colder months an additional warm jumper, scarf and hat. For sunny days a sun hat and sun cream will be needed.
The children should come to school in their forest clothes, but wearing school shoes. Their wellies should be in a bag, so that they can change out of them at the end of the session.
Drawing on nineteenth century European pedagogical theories on the importance of outdoor learning, and more recently on Scandinavian principles of open-air, play-based education, the ethos has grown in popularity in the UK over the past two decades in parallel to growing concerns over "cotton wool kids" overly protected from risks and rarely exposed to nature.
We're trying to get away from the cotton wool culture and when we take risks we are learning. But the training is all about helping kids take risks that are reasonable."
We will continue to work on the following class rules at the outset and parents please help us by encouraging the same at home.
NOTE : REMINDERS TO ALL OUR PARENTS:
1. Please ensure your child has indoor shoes which they change into when they arrive at the Centre and which stay at the Centre when leaving.
2. Please have a change of clothes at the Centre , in case they are needed.
3. Please label all you food containers and let us know if any food needs to be heated (note also: as you are aware, ours is  a 'NUT-FREE' Centre.)
4. Please arrive on time especially if your child is attending the Montessori – this helps keep disruption to the minimum.
5. Please inform us immediately if there are any changes eg address, telephone, contacts.
6. Please ensure you look at your child's cubby when you are leaving and take home their work etc.
 7. Please inform us as early as possible (by 9am – would be great) if your child is not attending the Centre that day.
 8. May we also suggest that you drop-off your child and leave soon thereafter. This makes the transition much easier and                                                  conducive to a good start to the day, both for the staff and the children.
9.     As is becoming common practice generally, the Centre is also moving towards a policy of NOT warming food using a         microwave .  We would like to request parents to provide food which does not require warming or alternatively provide  warm food in thermos containers. We thank you for your cooperation in this matter.